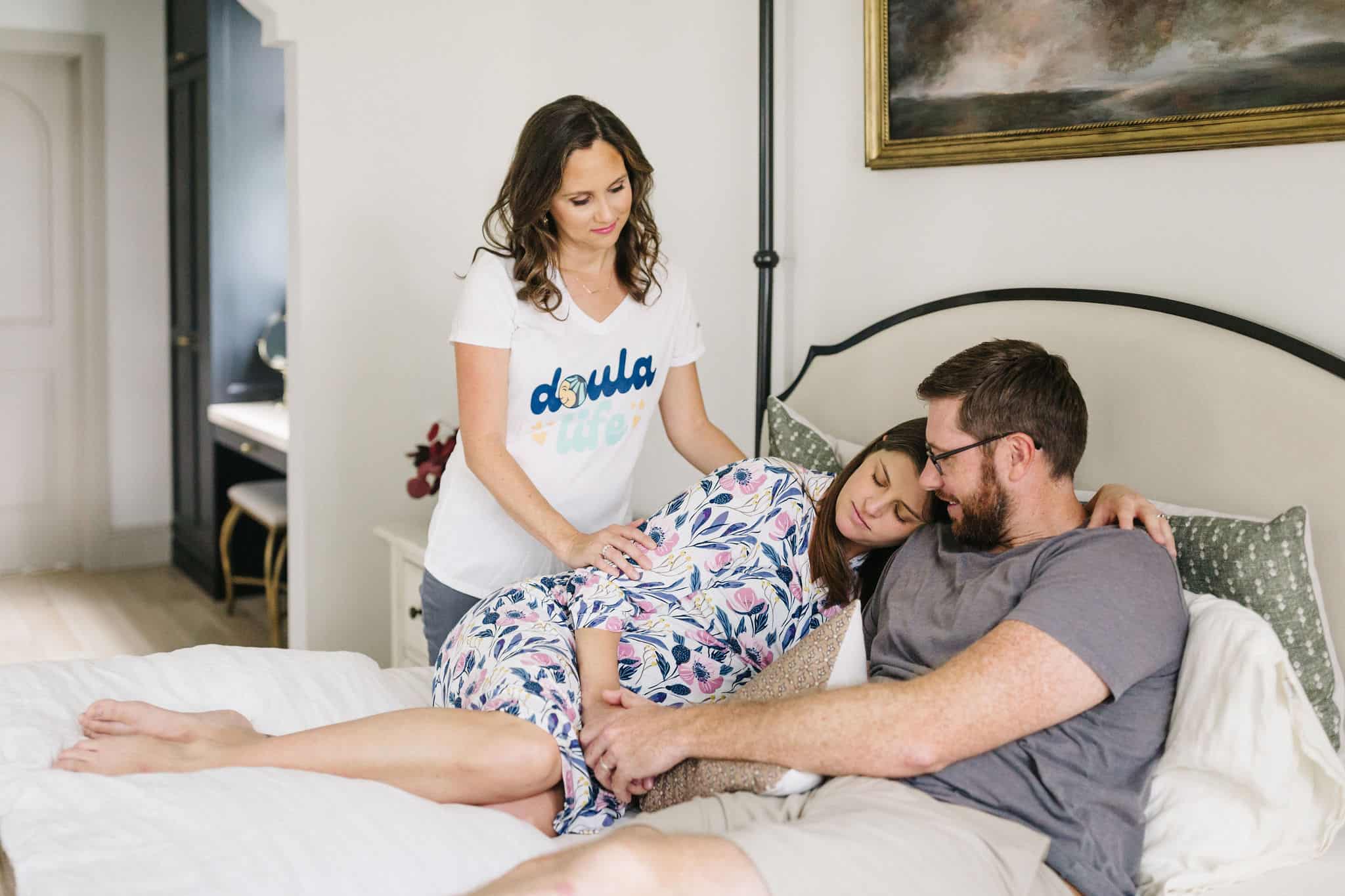 Adding a birth doula to your team is like

finding the missing piece to a puzzle.

You choose your doctor or midwife to keep you and your baby safe. You choose our doulas to give you exceptional, personalized care throughout your pregnancy and birth.
Our doulas listen to you to understand your goals for this birth and help you achieve them. If you are hoping to

reduce anxiety and increase confidence

for a positive birth experience, you are in the right place.
Our birth doula services begin during your pregnancy:
During your pregnancy, we help you prepare, sort through the mountains of advice and evidence, discover your preferences and gain confidence in achieving them. We're a listening ear if times get frustrating or emotional, providing resources and encouragement when needed.
Followed by comprehensive holistic support in birth and postpartum:
In labor we will be by your side for continuous support and comfort measures. We strive to foster a positive and calm environment so you can have the best birth possible. Once your baby is here we provide initial breastfeeding support as needed and an in-home postpartum visit to help you transition smoothly to life at home with your newborn.
COVID-19 & Virtual Doula Support
During the COVID-19 pandemic there have been some changes and fluctuation to hospital policies. Some hospitals are allowing laboring people to have their partner and their doula present for in-person labor support, and some are limiting visitors to only one. We are still here for you! We offer virtual doula support to families that need to use this option, and many have found this to be very valuable. Read more about virtual doula support here! 
Why work with our doulas?
Our doulas work in teams of two. Through our many years of experience, we've learned that we can offer unmatched support to you in this way. You'll feel a strong connection to each of our professional doulas and rest assured in the knowledge that no matter when you give birth, your doula will be there, ready to support you.