Rest. Relax. Enjoy your baby.
Let our doulas take care of everything else. Caring for a newborn is joyous but also demanding.

Our postpartum doulas create balance and work with you to make life easier.
Some of the ways we help new families may include:
newborn care (day or night)
siblings
twins and other multiples
feeding help (including lactation counseling)
companionship
mentoring
household chores
encouragement and more.
Your postpartum doula can work during the day or overnight, in your home or in the hospital. She can even live with your family for short periods of time. You'll get the rest and support you need to make life feel more normal after the arrival of your baby, in a compassionate, expert and judgment-free manner.
Why work with us? Our clients share their stories...
Did you know that Buddha Belly postpartum doulas can work overnight in your house? It's true! If you're like most of our clients, sleep is VERY important. You've just given birth and your body has been put through the ringer. You're breastfeeding your baby and together learning this new skill. You're learning your baby's noise, cries, preference, movements – everything! Sleep deprivation does not make this any easier. Wouldn't it be great to have an expert and compassionate postpartum doula come stay overnight in your house? Yeah, that's a thing. Let's do this!
> Read More
Postpartum doulas can help new parents in a number of ways. Their job includes being an assistant, a friend, a consultant, a confidante and so much more. Parents need support during this major transition in their life when a new little human is relying on them for everything day and night. We asked a few mothers if there were times that they wished they would have had the support of a postpartum doula. This is what they said: I wish I had a postpartum doula when…. I was recovering from my c-section and couldn't get in and out of bed…
> Read More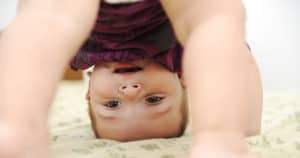 What are the differences between the services of a nanny, baby nurse, babysitter and a postpartum doula? Nanny: Usually hired to stay or live with a family for a long-term period of time to take care of babies or small children. Occasionally, a nanny will also help with household duties. Nannies work daytime and overnight shifts and stay with a family for 6 months up to a few years. Parents that have to go back to work full-time often use the services of a nanny. Baby Nurse: In some parts of the country, a baby nurse must be a registered/certified…
> Read More