I got more than a doula when I hired Christie – Abby, Belleair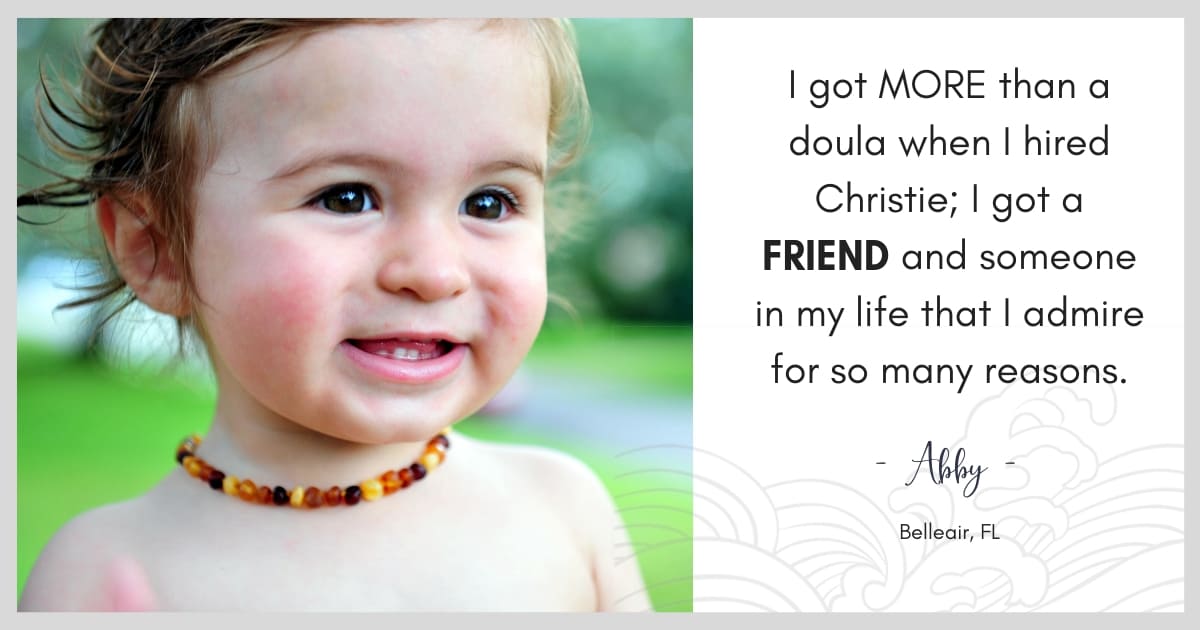 Christie was such an important part of my seconds child birth that my husband joked about flying her out for my third (I'm pretty sure he was serious though!).
Our main reason for hiring a doula was to help with pain management during labor and support since my husband could not be there through the whole process. She walked with me for hours and helped keep my mind off the pain while helping me stay positive and focused through the pain. She was also a voice for me when speaking was not possible to my husband (during contractions), my doctor, and the hospital staff.
I honestly could not have known when I hired her just how much she would do for me and I can't imagine anyone else taking her place. Christie is a kind compassionate woman who is passionate about birth and helping mothers achieve the birth experience they desire. She was with me for almost 18 hours and I literally had to send her home after my son's birth so she could sleep and get up with her son.
Her selfless devotion to mothers and birth is evident through her work but also through her devotion to the Tampa Bay Birth Network through educating and providing resources for mothers and families in the community. I got more than a doula when I hired Christie; I got a friend and someone in my life that I admire for so many reasons.
Abby Koushan, Belleair
Mom to Baby Euan (featured in the photo above)
Originally posted on DoulaMatch.net