Jack's Homebirth – VBAC after Special Scar
On the third anniversary of my son Jack's birth I decided to share some photos. I have yet to fully finish writing down his birth story in detail, but these photos say a lot. They also give an idea of what a homebirth can be like. Buddha Belly Birth doulas support families in any location they choose to give birth whether it's at home, a birth center or at the hospital. We give unconditional and non-judgemental support to all of our clients.
I was told that I would not ever be able to have a vaginal birth due to my first son's birth outcome, emergency cesarean with a special scar (unusual incision on my uterus.) I was told that I shouldn't even go to to full-term and should only have cesareans before 37 weeks gestation if I ever wanted to have more children. After doing my own research, education, healing and preparation I gave birth vaginally to a healthy baby boy at home, under the supervision of a licensed homebirth midwife. This is called a VBAC or HBAC (vaginal 'home'birth after cesarean.) It was not an easy journey but it was a triumphant, glorious and amazing experience. Here are some of the photos:
Contractions started early in the morning.
Our birth team: midwife, birth assistant and doula arrived to provide care.
I needed and wanted my husband with me during every contraction. He held me, supported me, and
comforted me for 12+ hours while I moved around and got into whatever position felt right.
Our dog, Nikita, was nearby the entire time. When contractions got harder she was more and more concerned.
I was kind of annoyed by her at the time because she made a lot of noise, but she really just didn't want to miss anything important.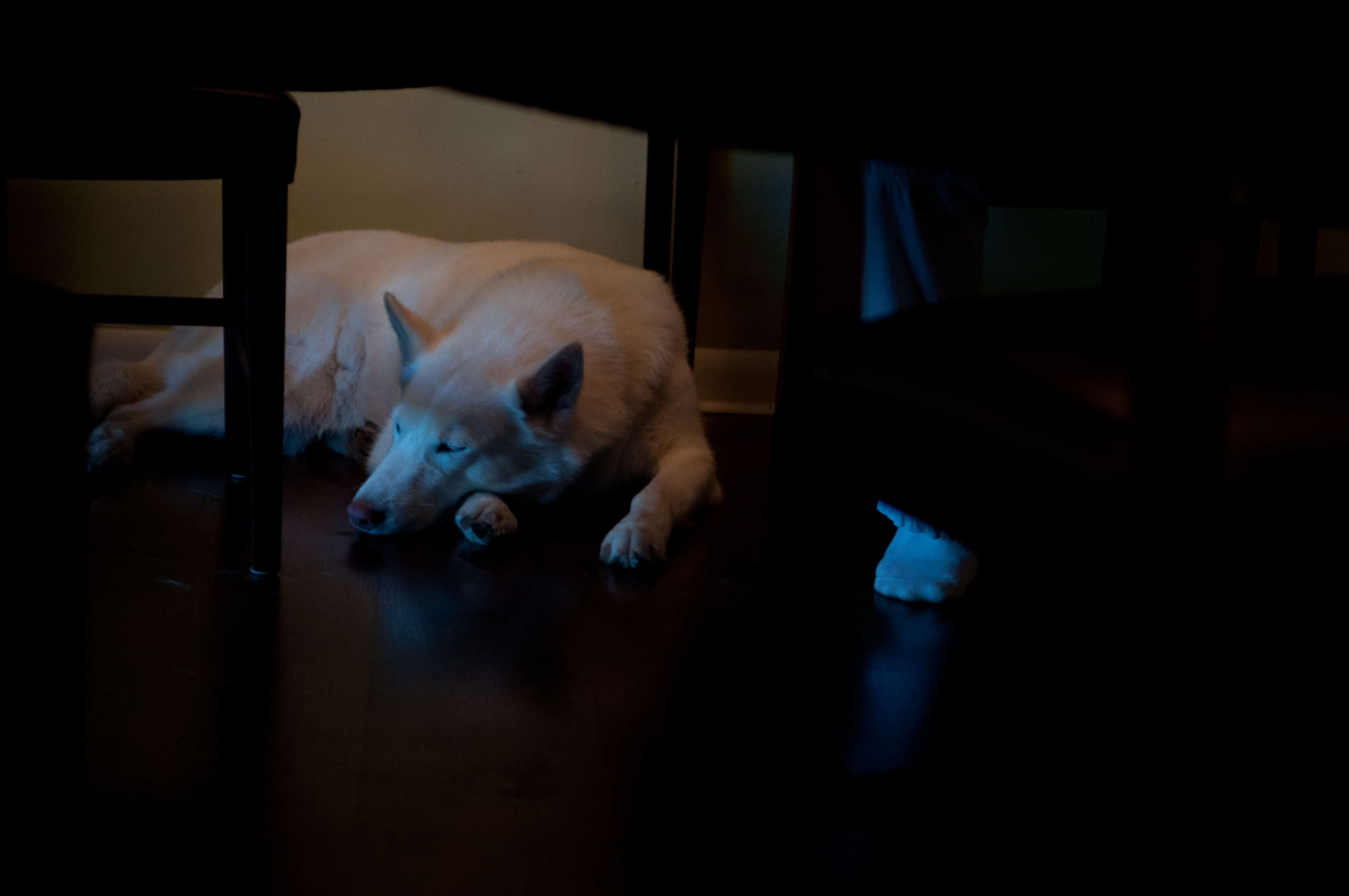 It was nice being at home, relaxed and able to do whatever I wanted
They had been waiting for this news and I couldn't bear to keep it from them.
Contractions continued to get stronger throughout the day and I finally decided to get in the birth tub
after the insistence of my birth team. Why had I not gotten in it sooner?
The birth tub helped ease the pain to a large degree. It was still hard work coping with each contraction but there
was always a break in between and enough time to rest and prepare for the next one.
Sometimes I got out of the tub to go to use the bathroom. Moving around like that made the contractions stronger.
Giving birth at home means you can eat or drink whenever you want. Even though I didn't always want to,
my doula ensured that I stayed hydrated and snacked on nutritious food. She took great care of me
throughout the entire process and I felt secure, and calm knowing she was there for me.
Heart tones were monitored often.
The urge to push was growing. After some time of deliberating should I or shouldn't I, I finally decided to let the
midwife break my bag of waters to help speed things along. The next contraction came so quickly while I was in an
uncomfortable position so it was even more intense. It took me everything I had to get through it.
Mike's sweet words to me helped me carry on and brought me to tears.
After that the urge to push was much stronger.
And about three hours later he was born!
"I just pushed a baby out of my vagina!"
Said many more times again.
Look at all of that vernix.
Hello, my darling boy.
Heaven.
And there we were back in our bed, snuggling and cozy right after birth.
The placenta –  What an amazing organ that connects mother to baby for 9 months bringing nourishment and life!
Big Brother Shane got to meet his new little brother!
An incredibly healing and beautiful experience from beginning to end.
April 15th, 2012, Jack King Rinder entered our lives and has been making everyday since a total joy.