We cannot say enough about Amy and Christie – Adam, Tampa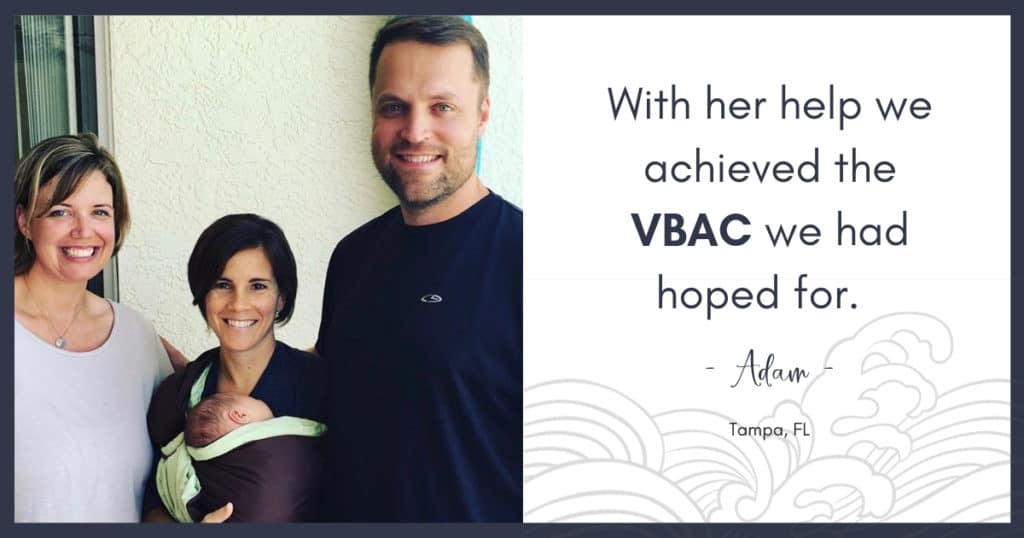 Christie and Amy at Buddha Belly have our strongest recommendation for their doula services! We were looking for a doula to assist us with our planned VBA2C and we knew we needed someone who was supportive and experienced with this situation.
Amy was so encouraging right from our initial phone conversation and after meeting with her and Christie we knew they were a perfect match for us. We loved being able to meet with both of them together during our prenatal visits. They work so well together and between them have so much knowledge to share. We were completely comfortable with and confident in whoever was available for our birth. Besides the prenatal visits they were always quick to respond with questions via phone, email or text, putting our minds at ease often.
Amy was our doula as the labor process began. She was constantly in contact during early labor and promptly arrived at our home when the right time was determined. This is where Amy does her best work-working with us, determining what we and the baby need for labor to naturally progress. She is prepared for everything! As we transitioned to the hospital, her knowledge of TGH and their practices were apparent and helpful. Amy continued to be supportive and encouraging throughout a long labor process. She was so good at guiding us to work together which meant so much to both of us. With her help we were able to have the VBAC we had hoped for.
We cannot say enough about Amy and Christie at Buddha Belly and we are so thankful that they were a part of our birth.
By: Adam Serafin – Tampa, Florida
Originally posted on DoulaMatch.Net