Three Babies – Pregnancy Infant Loss Awareness Month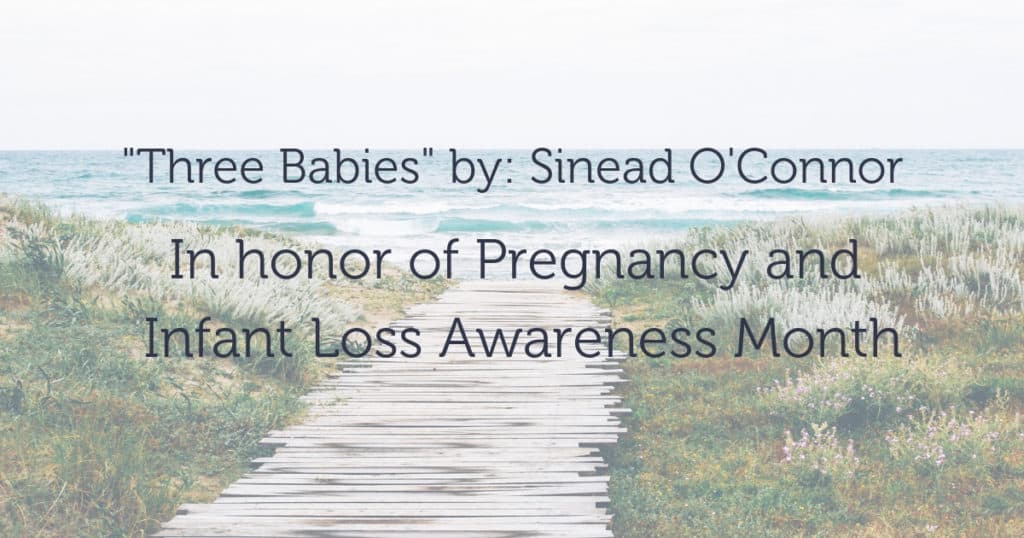 I've loved this song, Three Babies, by Sinéad O'Connor since I was a teenager. I know every word to the entire album if I'm being honest. In addition to her beautiful voice, the emotion in this song is unbelievably raw and captivating.
Each person may find different meaning in the lyrics. Since October is Pregnancy and Infant Loss Awareness Month, I wanted to share this song and dedicate it to all the families who have experienced such a tragic loss. Grief moves through us in different ways and music can be so powerful in helping us to find and release those feelings.
Have a listen and I hope you enjoy it. PS. It's even better with the volume way up.