It's like the family you didn't know you had – Alysha, Gibsonton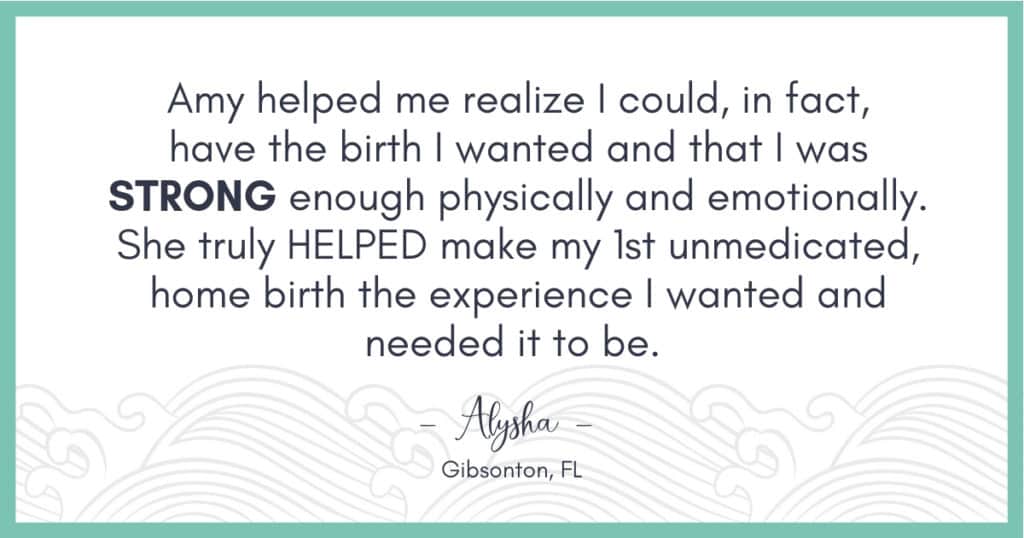 I just want to say that Amy and Bailey are so amazing! When I called and interviewed Amy I knew I was certain I was going to choose Buddha Belly Birth Services for a doula, and then when I met her and Bailey in person it only solidified my decision.
I had my baby girl in June of 2018 and even before the birth they both were super easy to talk to and eased my mind about some things during my pregnancy. At the home birth of my daughter, Amy was on call and she was phenomenal. She knew exactly what to do and say to help keep me in the moment and not reliving trauma during contractions. She was the sister I needed. She helped my husband feel confident in his efforts of helping me and supporting me through contractions. She knew when to give us space and when to help.
Amy helped me realize I could, in fact, have the birth I wanted and that I was strong enough physically and emotionally. She truly helped make my 1st unmedicated, home birth the experience I wanted and needed it to be. She helped me find my inner Birthing Goddess!
Even months after she was available when I had questions about breastfeeding and clogged ducts and I called on her for assistance after an unexpected surgery. Amy and Bailey are so sweet and very knowledgable. It's like the family you didn't know you had! I will for sure recommend their services to everyone!