Old School vs. New School – When Parents and Grandparents Collide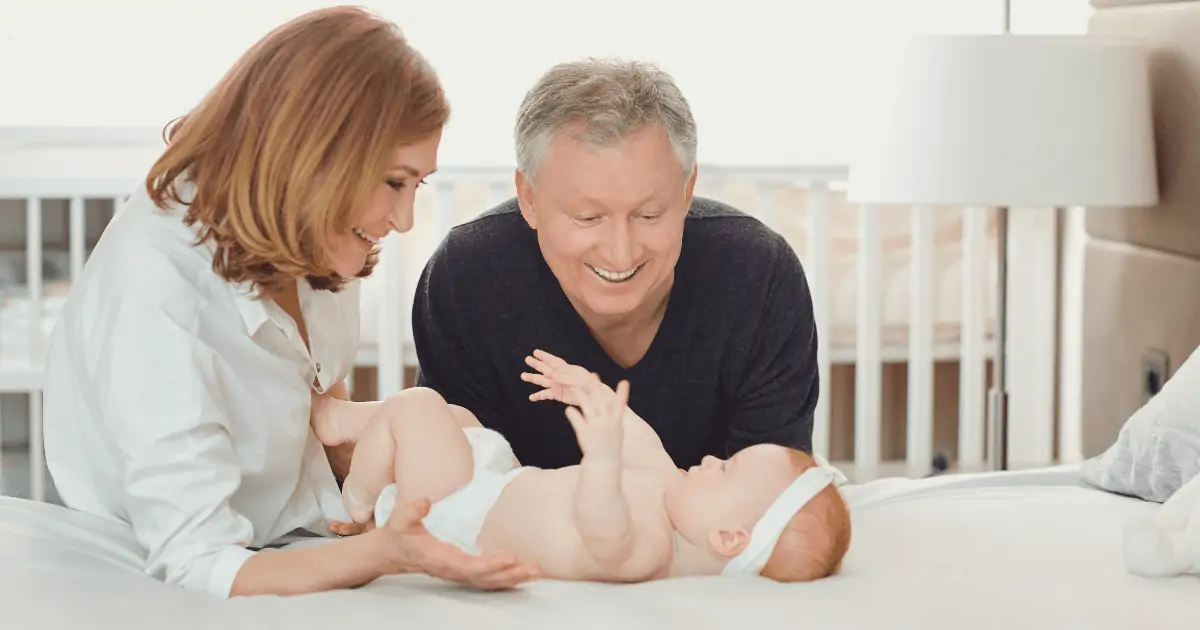 Grandparents want the best for their grandchildren but sometimes their information and beliefs are outdated. Things can get a little uncomfortable when parents and grandparents collide.
When I was pregnant with my first child, I told my Mom I was looking for a pediatrician for my baby. "Why?" she asked, surprised. I explained I would be taking my baby in for scheduled checkups to make sure all was well. "We never did that with our kids. We only took you to the doctor if you were really sick," she responded.
It was true. I didn't recall going to the doctor much as a child and I turned out okay, right? But, the idea of taking my baby to the pediatrician for reassurance and check-ups didn't seem like a bad idea to me at all. In fact, as a new parent I was happy I made the decision to have an established and trusted pediatrician.
Here are some of our tips for smoothing the way with grandparents:
Talk to grandparents about the newest safety standards.
Research and evidence evolves over the years, and as a society we make necessary changes as a result. Remember when sitting in the front seat of the car with your parents was no big deal? Or laying down in the "bed" at the back of the station wagon on a long road trip? Car seats? Seat belts? Nah! Who needs them? What about riding in the car with parents who chain smoked cigarettes, because, well, that was the norm at that time?
Gently remind them how much times have changed. You may even laugh about some of these old memories. This can open up the opportunity to talk about today's safety standards. Providing them new tools and information doesn't have to be a difficult conversation. It can be as simple as, "Let's read about this topic together to make sure we are all on the same page."
Solicit grandparents advice.
Although this may seem like asking for trouble, it actually can be an ingenious way to head off disputes. When grandparents have the opportunity to voice their opinions they will feel valued. Use any piece of this advice that resonates with you and leave the rest behind. For example, maybe grandma recommends using white noise and feeding your baby an extra bottle of formula before bed to help them sleep better at night. Perhaps you're not in agreement with the extra bottle idea. Simply say: "Thanks Mom. I love the white noise idea. I'm definitely going to try that!"
Be gentle and acknowledge grandparents for the good things.
Grandparents may get hurt when their advice is rejected. When voicing any concerns you might have, use a non-judgemental and soft touch. To be fair, our parents were working with the tools they had. They are proud of who you are and how you turned out. And they did that! Make sure you tell them that they were good parents to you. Let them know specific things you liked about their parenting.
Set Boundaries.
Many families rely on grandparents for childcare. They may help when you are returning to work after your maternity leave. Parents should talk about expectations from the start. Decide what your deal breakers are (car seats, feeding choices, etc) and be clear with grandparents that these are non-negotiable. If there is resistance, acknowledge their views, but let them know that these things are important to you and you greatly appreciate their support. With clear boundaries established from the beginning, you will avoid mutual resentment and having to bring up these issues later which can be much harder.
Let go of small things.
It's okay to be flexible about little things and give grandparents grace when they bend the rules sometimes. As long as your children are safe and in a healthy environment you can make exceptions for special situations.
Grandparents won't do everything the same way as parents all the time. Children are smart little creatures and they can differentiate between your rules and grandma's. If your kids are old enough, let them know that these things only happen when they are with their grandparents and not to expect them on a regular basis.
Invite grandparents to attend a Newborn Care Class.
Our Newborn Care class will equip you and grandparents with evidence-based knowledge on infant feeding, sleep, soothing, diapering, bathing, as well as newborn health and safety. Sharing this experience together will not only help them feel included in your journey, it will also help you feel assured that they are well versed in how to properly care for your baby. Including yourself in the learning experience, should yield a better reaction from your child's grandparents.
Lastly, we understand that there are lots of different relationship dynamics out there. Always seek professional support when needed. Hopefully with a little bit of finesse you will have a loving, supportive connection with your baby's grandparents. And consequently, they will feel appreciated, and will pamper and adore you and your baby as they watch you step into the exciting journey of parenthood.