Bringing Your Baby Home – Steps to Success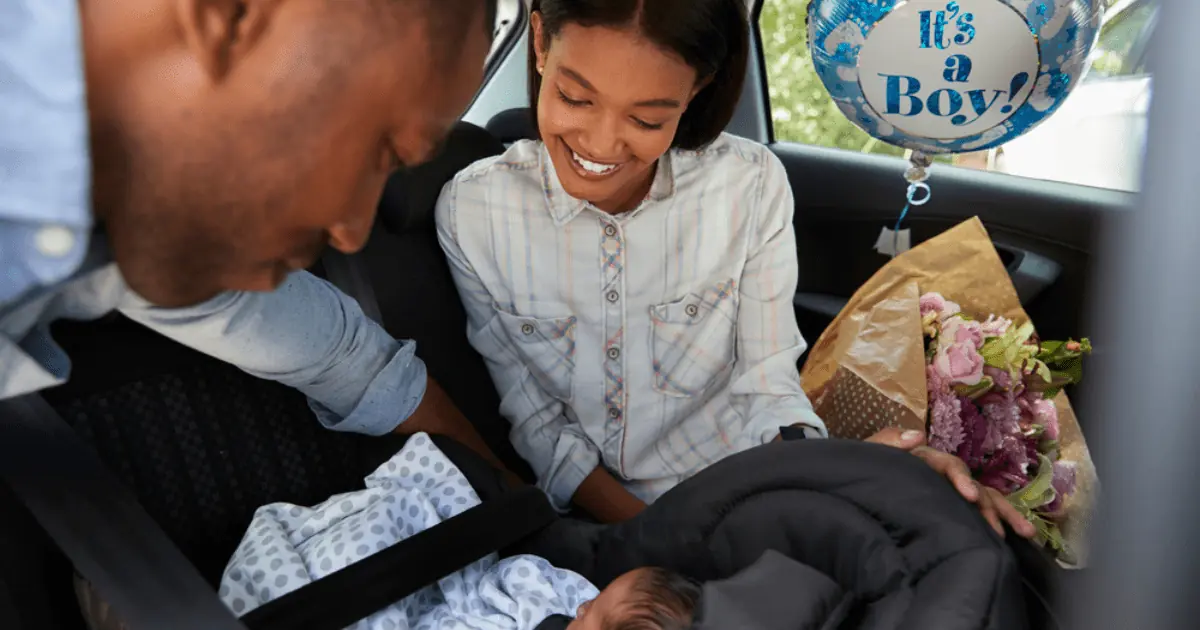 As you reach the end of your pregnancy the reality that you will be bringing your baby home soon is starting to set in and is exciting! Like most new parents in the nesting phase, you are probably busy preparing and getting things ready. Here are some things to consider getting done in advance to help with a smooth transition:
Preparing for the big day – what you'll need:
Before bringing your baby home, make sure you have the essentials, including a car seat, diapers, wipes, baby clothes, and a safe sleeping area. Have fun creating your baby registry so friends and family can shower you! Check out this blog post for a full list of our baby registry suggestions.
Car seat safety & installation:
A car seat is an essential item for your baby's safety when traveling. Choose a car seat that will be appropriate for a newborn baby. Consider scheduling a car seat safety and installation session with our child passenger safety technicians before your baby arrives. In this visit you will learn how to use and install your car seat properly to keep your little one safe. 
Diapering and baby care essentials:
Newborns need frequent diaper changes, so make sure you have enough diapers and wipes on hand right away. You may want to have a diaper changing table, diaper cream, baby wash, and lotion. There are lots of different options including disposable or cloth diapers and wipes. You'll soon find out what works best for you and your baby.
Diaper station set up:
Consider where you will likely spend the most time with your baby in your home. This may be the nursery, your bedroom or the living room. Stock up and create stations in these rooms where you can change diapers without having to go to a different room. This can include a changing pad (or towel), diapers, wipes, diaper cream and a diaper bin. You might want to also stash diapers and wipes in other convenient places: your cars, your purse, diaper bag, etc. It's always a good idea to have extras at the ready.
Feeding station set-up:
Likewise, think about where you will be when you are feeding your baby. Maybe you have a comfy recliner in the living room or nursery, or you will be snuggling your baby in your own bed. Whether you are breastfeeding or bottle feeding you can set up a station with the things you will need: burp cloths for spit-up, breastfeeding pillows, nursing pads, breast pump, a breastfeeding book, bottles, formula, a phone charger, remote control, water bottles, snacks you can eat with one hand (granola bar, protein bar, crackers, etc.) 
Preparing meals in advance:
You need time to rest and recuperate once you bring your baby home. You will also find your hands are full with less time for cooking. To make things easier, prepare some of your favorite meals in advance and freeze them for later. Lasagna, casseroles, and soups are all great freezer-friendly options.
Ordering takeout or food delivery is a convenience you have earned:
Take advantage of it during the postpartum period. Save takeout menus from your favorite restaurants. Many restaurants now offer delivery services or you can order through Uber Eats, Grub Hub, etc.
Setting boundaries and welcoming visitors:
After bringing your baby home, you may be inundated with visitors. While it's important to have a support system, it's also important to set boundaries and take time for yourself.
Say yes to offers of help.
If family and friends offers to help, don't be afraid to accept. You can ask them to bring over a meal, run an errand or take your dog for a walk. They could also care for the baby to give you a short break for a nap or a shower. 
If you're not up for a visit, it's okay to say no to visitors.
Have your partner let people know that you need some time to adjust to your new routine and you'll let them know when you're ready for visitors. Suggest other ways they can help, such as dropping off a meal or sending a gift. Do not feel bad for taking the time you need to adapt to your new life. You just gave birth to a tiny human!
By preparing in advance for the day that you bring your baby home, you can make the transition less stressful. Remember to take care of yourself, too. A rested and healthy parent can better care for their baby. Don't hesitate to ask for help from loved ones or reach out for support from our postpartum doula team. With the right preparation and support, bringing your baby home will be a joyous experience.