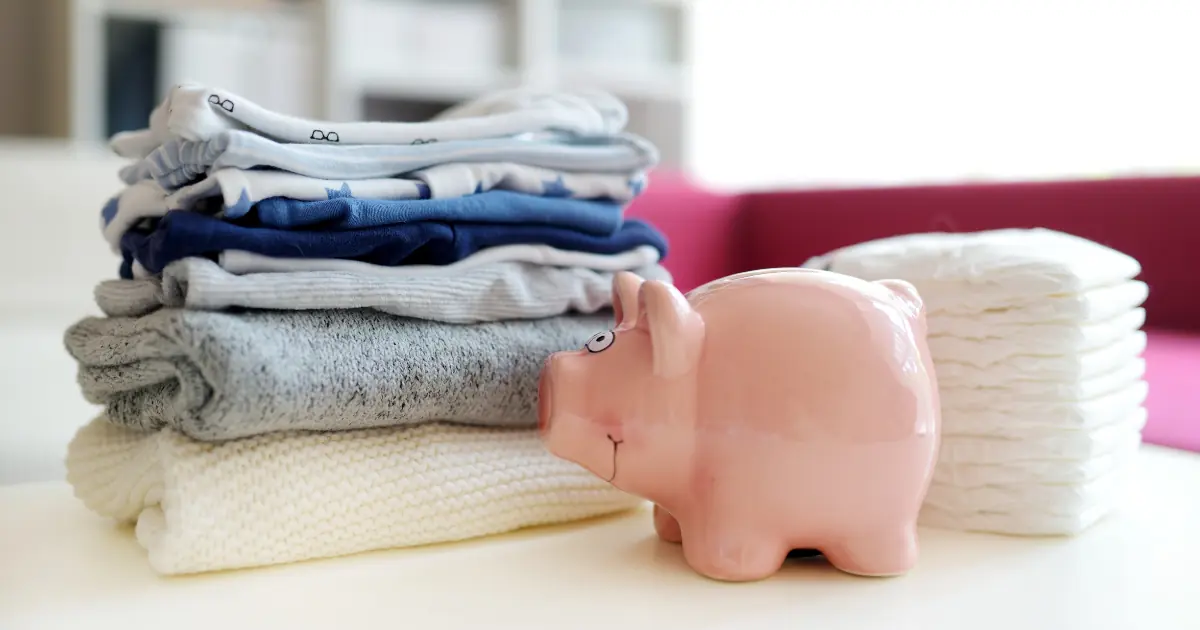 Losing a baby through miscarriage or stillbirth is one of the hardest things any parent will ever go through. When I was pregnant with my 2nd child, I went into preterm labor at 17 weeks. Having made it to the 2nd trimester we had already announced the pregnancy to friends and family. My husband and I went to the hospital at the direction of our midwife. Over the course of many hours the staff did everything medically possible to try to stop the labor and keep my baby safe inside the womb, but it was not possible. We lost our baby. It was unbearably painful and it took a lot of patience, time and strength to recover from that experience.

Fast forward to the next year and I was pregnant again embarking on this journey once more. This time full of trepidation and worry but also full of hope. 
Every family's experience is unique and different. From my perspective as a mother and doula, I want to share how your pregnancy after a loss might be different, and things to consider as you navigate this time.
Your feelings of sadness for the loss are still valid and acceptable.
Experiencing a loss is an incredibly painful and isolating experience. The ache of your broken heart may feel like it will never heal. These feelings may still be raw and real even after you become pregnant again. No matter where you are in your journey, it's ok to acknowledge your feelings and allow yourself to grieve.
It's normal to have a mixture of emotions.
You may feel a mixture of joy, hope and anxiety upon discovering that you're pregnant again. You may be elated at the prospect of having another chance to bring a new life into this world. However, it's natural to be fearful given your past experience. Remember, it's okay to feel both happiness and apprehension simultaneously. Pregnancy after a loss can be a complex and emotional ride.
Parents who have been through pregnancy after loss may share common fears.
Fear of losing another baby, fear of complications, and even fear of allowing yourself to fully embrace the pregnancy are all valid. You may obsess over the baby's movements during pregnancy and worry about your prenatal appointments as this is often when "bad news" is delivered. These fears may be part of your journey, but they don't have to define it.
Discuss any difficult feelings you may have coming into the pregnancy with your care provider.
The more they understand not only your medical history but your emotions, the more they can partner with you through the journey. A good midwife or doctor will screen for depression and anxiety and look for risk factors in every pregnant woman. They can also point you towards resources, practitioners, treatment options, and help you make a care or treatment plan.
You may want to call or see your care provider or even go to the hospital more frequently.
After a loss you may feel more cautious and worried about every little thing. For example, towards the very end of my pregnancy (after loss) I was highly worried that my baby was breech. I made an extra visit for an ultrasound to verify that wasn't the case. This put me at ease before going into labor.
Ask your doctor or midwife for a phone number that you can call. Reach out when you have worries or concerns so you can get the reassurance you need. Sometimes they have an on-call nurse that will welcome your calls and answer your questions. Most care providers would rather have you address your concerns than sit at home and worry.
Consider the personal touch of a doula.
If you are unable to see your care provider as often as you would like, your doula can be a supportive resource to turn to for evidenced based information. She can help you understand what is normal or not in pregnancy. Your doula is there to talk to and lean on in times of stress, with unlimited phone calls, texts and emails as needed.
Create a strong support network.
When coping with major anxiety because of your past losses, having a strong support network is key. Opening up can allow you to feel joined by the multitude of other parents who have walked your difficult road. Even if you don't have close friends nearby, setting up a text chain with your closest supporters can help. You can also turn to local bereaved parents support groups online to connect with other parents who may be going through a similar experience. Connecting with people who understand your experience can provide immense comfort.
You may want to seek help from a counselor or therapist.
Pregnancy loss results in a grief that is different from other deaths. These complex emotions can persist into subsequent pregnancies. If this is interfering with your ability to enjoy your pregnancy, affecting your relationships, your work, school, etc., it is important to seek help. Counseling may help you navigate the grieving process and the feelings of inadequacy and isolation. Working with a therapist can have a positive impact on your mental well-being and may contribute to reducing adverse pregnancy-related outcomes.
Adopt a solid self-care routine.
Think about the activities that help you feel better and reduce your tension. Plan out how to add these to your daily and weekly schedule and stick to it. Exercise, prenatal yoga, walking, meditating, reading, soaking in the bath and other relaxing practices will support your mental health and well being.
Take notes and bring a support person with you to your prenatal checkups.
In between prenatal meetings think about your questions and jot them down or save them on your phone. Anxiety can make it challenging to remember important questions that you want to ask. If possible bring your partner, a loved one, a friend or your doula with you to your prenatal appointments to help you to feel comfortable and safe.
Acknowledge difficult dates.
You may feel emotional or panicky around the date that you lost your baby in the previous pregnancy. Let your care provider, therapist and your doula know about emotionally challenging dates and request extra support if possible. Lean on your friends and loved ones during these times.
Conversely, celebrate milestones and good news.
Breaking things down into manageable portions can help you to get through a pregnancy that can sometimes feel like it will take forever. Your first prenatal visit, the first heart beat check, the anatomy scan, every healthy blood draw, etc. Celebrating each milestone may help to reduce being overwhelmed by the 9 month way. Perhaps you stop for ice cream, go out for dinner or treat yourself to a new maternity outfit. These small celebrations allow you to focus and reflect on the good news.
Try writing down your thoughts and worries.
The process of writing is inherently therapeutic. It can help you organize your thoughts, express yourself, process and deal with your emotions. Keeping a journal helps you create order when your world feels like it's in turmoil. Consider this time as personal relaxation time to de-stress and wind down.
Tour your birthplace.
If your birth facility offers in person or virtual tours, sign yourself up for a tour. Getting familiar with the location and doing a dry run can help to ease your worries.
Don't put too much pressure on yourself to pack a hospital bag or buy baby items too soon.
After a loss, coming home to a house full of baby gear, but no baby can add additional sting to the heartache. This can make you feel hesitant about stocking up and preparing for your baby this time around. Don't worry too much about all of the gear. There is no immediate need for a lot of it. Take it one step at a time. Get some diapers, wipes and a few outfits. You will have plenty of time to get what you need even after your baby is here. Read more about this here: Code Red Baby Preps.
Despite all of your doubt and fear, it's ok to have faith and be hopeful.
To the families who have experienced the heart-wrenching loss of a pregnancy or baby and are now setting out on this path again, I want you to know that you're not alone. There may be some degree of solace in knowing that others have been through this and were able to come out the other side.
You are strong. It's okay to not feel okay. Pregnancy loss is hard. But, it's also ok to be hopeful as you get closer and closer to meeting your little one.
Although I lost my 2nd child, I went on to have a son the following year – my rainbow baby, the bright beautiful light that follows a storm. You can too.

Hold onto the belief that things will get better and that this pregnancy will be different. There are so many people on your side. While the path is not without challenges, you are resilient and you can do this.