I couldn't recommend them more! – Lina, St. Pete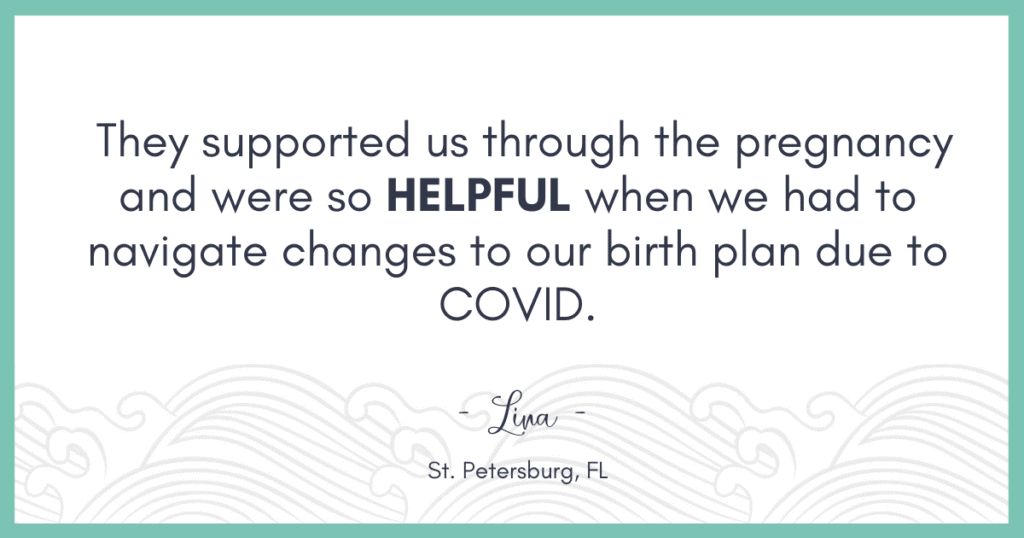 We used Buddha Belly Doulas for our home birth and I couldn't recommend them more! We had Hayley and Julia as our lovely doulas. They supported us through the pregnancy and were so helpful when we had to navigate changes to our birth plan due to COVID.
Julia was on call on the day of the birth. Her gentle and reassuring presence gave me the strength to make it through labor. She also captured many beautiful photos of the birth that my husband and I are so grateful we have!
Thank you Buddha Belly!
Lina E., St. Petersburg, FL
Originally posted to Google Reviews